*This post was written directly after the last posts. I just never got around to editing, which I have now.*
Hello, my wonder loves and welcome back to this blog for this reason.
Before I release my mix for this playlist, I just wanted to touch on the last two posts on this blog about Chester Bennington and my own experience with suicide.
Firstly, I didn't even realize that that first post would be about me or that it would be a plea for someone not to attempt it. I thought it would be more like the second. Where Chester touched this fan's life and helped me grow and hold on.
There was supposed to be a third post. It was supposed to be way happier. It was supposed to talk about the world after suicide and the ways so many people have gone on to help others.
Unfortunately, I haven't been feeling 100%, as I mentioned. I want to rage so of course I'll be raging with LP in second, while I get some work done.
The third post couldn't happen because of all these negative feelings. I would be saying the wrong things.
Then on top of this feeling, someone who I used to work with reconnected only to talk about how she was back because someone close to her had attempted suicide. And was so close to succeeding.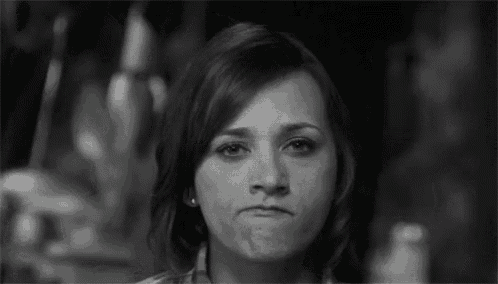 I am officially done with this month. This year. This life.
One of the things I'm grateful to commercials for is that they talk about how depression is exhausting. It's the reason why, when people see people like them topple over or give up, they feel even more tired. I couldn't tell you what kind of weight it was. It's just something you always have on your shoulders.
So anyway, I watched The Shack today which I never expected to do and it's actually really good. As someone who believes in God in a very non-religious way (roll with it,) this movie was super nice to relax into and it sharpened my focus again.
I don't know if I'll ever make it into helping other people like me. Right now I'm just trying to remember how much water to drink and how much food is too much or too little.
I just figured I'd acknowledge that those posts existed and hell yes I meant to open up like that. I'm not going to erase them or anything. They're there and they're out for anyone who Googles the magic words.
By the way, if you ever feel like you need some cheering up, Adam Levine gif is the best Google Image search like ooh, daddy. Hahaha. NO REGRETS.
Haha, anyway. Fast forward through the months of silence. I just reached my limit with all the news on my Twitter, with the chaos and false hope. I shut down.
I definitely thought it'd be like giving up but I reconnected to my friends, family. I've been doing incredible and incredibly difficult things.
So much has changed yet nothing at all. More details on everything I have done and learned in another post.
Here's my mix for these last few months, including the
link to my new writing project
, which you can read as I write on the fly on Wattpad.
MR. CAR RADIO by Twenty One Pilots vs The Killers
PACIFY HER, MR. BRIGHTSIDE by The Killers vs Melanie Martinez
SUGAR, THIS IS GOSPEL by Fall Out Boy vs Panic! At the Disco
CLOSE TO BREAKING by The Chainsmokers vs Linkin Park
SET FIRE TO THE END by Adele vs Linkin Park
NUMB (CRAWLING)/ELASTIC HEART by Linkin Park & Sia
Yeah, Mr. Brightside is the flavor of the week. I'll see you guys on Wattpad, and maybe soon on Twitter.
Ta!