Disclaimer: I'm just sharing my love of all the products that worked for me this year. None of these were sponsored or paid for or ads. Just my actual opinion of actual products that actually worked. If you have any questions,
ebelleful @ gmail
usually does the trick.
Hello wonder bugs!
How's your day going? Who's ready for 2018?
I can't believe how this year has gone. For me, it hasn't been quite so fast as the other years seem to have gone. It didn't fly by at all. I feel like, in a way, I earned every day I lived the hard way haha.
But like not in a bad way, if that makes sense.
I made a real effort this year to take a piece back from each day for myself. My Instagram is full of wonderful memories. It's pretty sweet.
So I feel pretty qualified to tell you guys of the hidden treasures I found.
I'll keep this intro nice and short. These are the products that blew my mind, worked for my lifestyle, and just totally fly headfirst into my virtual and physical carts when I'm on on the move.
Maybe I have your new favorite something on this list.
Winter Candy Apple anything from Bath and Body Works
This scent came out last year, if I remember correctly, and honestly, every time I reach for my hand cream or the wallflowers, I get giddy.
It's a fresh, clean smell. But sweet too.
It's perfect. And I think this is the greatest not-too-much but not-too-bold scent they've come out with.
This beat my lavender's sweet ass. And forget about Vanilla Bean Noel.
Better Than Sex mascara
If you breathe, you know about this mascara. You don't need to be a beauty guru to hear women and girls whisper about Better Than Sex mascara.
I freaking love this thing. The heaviness of the actual look, the way there's length and volume, goodness.
I do the waterproof because my eye area is always so...moist? I don't know. I'm a crier. I need everything waterproof.
Sexy Healthy Hair Soy Moisturizing Shampoo & Conditioner
Can I just tell you guys a short story? Who believes in me? Not me.
I can't tell a short story. The long version is I gave myself a chemical buzzcut a few years back trying to bleach my hair white. Yeah, it was going well until it was not.
My hair since then has not been the happiest camper. I tried to do Designline by the haircut places across the US. The olive version, actually is what eventually started to rehabilitate me.
Then last year in May, I even remembered the month you see, I got talked into getting something to moisturize my hair for my curls. (I actually am more of a wavy haired girl, so mistake number one.)
Well for the first two weeks, awesome. Super curly hair. Happy hair. Curls that looked done. Then it died.
My hair died. My scalp died. I mean, it was bad enough that it was still recovering from being burned by the bleach I used, but now it was just dropping pounds of dead skin.
I'm talking dandruff, folks.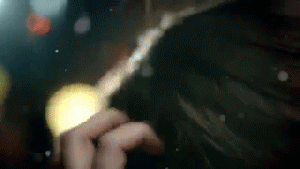 You're welcome.
I mean, ew. Like wow. And I tried everything. Mistake Number Two. Until I gave up on Head and Shoulders and Selsun Blue and all that crap.
At the same time this BS was happening to me, I'd been treating my hair with an argon oil for the obvious dryness post-bleach disaster.
Available at Ulta only, apparently.
So I thought, fuck it. Found the 1000ML for a steal at Ross. $12.99? Sure. What else did I have to lose?
Picture this: virgin hair. The strength, the color, the gloss. I'm not saying it'll perform miracles for you too, but I am a believer. And after straying after a lightener (do I ever actually learn my lesson? I'm spoiling the autobio for you: no) I realized that this is my holy grail of hair products.
I swear by it and if you're having trouble, what's gonna happen? You lose your hair? Forever?
Fat chance, one. Two, can I just say how great wigs have become?
Raspberry Riot Lemon Mate by Teavana
I mean look at it. Do I really need more to sell you on it?
I wasn't much of a tea drinker until my BFF Amanda from Geeks Who Seek bugged me to go to Teavana. I tried this and fell.
I mean, I've had four to five cups in one sitting.
I love raspberry but this tea? With some
Belgian Rock Sugar
? Uh, yes please.
Eyeshadows from BH Cosmetics
I was super cautious and unwilling to buy anything from a then mainly online makeup seller. But Bubzbeauty released her shadows late last year and I had to get it to see how it went.
And I was hooked.
I bought a ton of them. The one I was most desperate to get? You guessed it.
Take Me Back to Brazil.
Even as I'm writing this post, I'm wearing about all the pink ones on the side mixed with the Bubzbeauty palette.
It's honestly super nice. I'm still starstruck.
And have I mentioned how affordable they all are? I think they might be doing their second Black Friday still?
Jergens Ultra Healing Lotion
Living in Colorado, I know dryness.
If you're coming for a visit, forget curling your hair. Forget plump skin.
Drink water and buy this lotion.
I get bruise-like patches of dryness when I don't get this lotion on at the start of winter. That's how dry it is, but it's also how powerful and hydrating this lotion is.
It's incredible.
Even if you live in a wet area, or even a combo kind-of-in-between area, this is just a great idea. I love the scent too. Not overpowering. Doesn't linger. It's lovely.
I'd pick this over the thick nourishing creams at Bath and Body Works.
☆.。.:*・°☆.。.:*・°☆.。.:*・°☆.。.:*・°☆
I thought I had way more products to share, but these are the ones I haven't raved about yet or enough. And everything else I might still be on the fence or trying out.
I'll likely do a favorites of YouTube for the next post.
Thanks so much to all of you who have spent so many years with me on this blog. I know it's never really had one purpose or even two, but it's so much fun to just kinda talk to you guys. Share weird experiences, TMI, playlists, the actual casual eventual purpose of this blog to talk about writing and storytelling.
Thank you so much and even though 2018 will be the same thing with a different name, let's spend it happier and healthier.
xo,
elie
EDIT: I remember what I forgot. Jergens is added in from the original post. Whoops.